2 year olds - Tuesday Mornings
3 year olds - Wednesday & Thursday Mornings
4 year olds - Tuesday, Wednesday & Thursday Mornings

Looking for a part-time environment for your child to learn pre-school skills and concepts?
A place where they have the opportunity to socialize and build friendships with children their age?
Enrollment for the 2018-2019 school year opens April 16th.
(706) 638-2057
Request Registration Packet
A School That Allows Prayer & The Bible In The Classroom
Reviews From Parents and Grandparents
"I would recommend this program to any of my friends and family that have kids about to start school. Plus you have great teachers that love our children." -- Lisa Thomas
"The Parent's Day Out program at LFUMC has been a wonderful experience for my youngest granddaughter. There are few options in our small community where we would feel she is safe and loved and LFUMC is one of them." -- Joy Cleghorn
"Thank you for having chapel every week! We appreciate the care you give our grandchildren." -- Gwen Gregory
"Love the teachers and my daughter loves going to school!!" -- Christian Peace
"Great teachers and small classroom sizes. My son loves it! It's amazing what he learns each week." -- Miranda Warrick
"I knew that with the small class of students, my child would recieve all the attention they'd need to succeed. I could not find that kind of student to teacher ratio anywhere in the area. Somehow, in just three days a week and three hours a day, my child is given all the attention, care, and edification for a bright education than they would have received in cramped classes, five days a week, six hours a day." -- Evelyn Young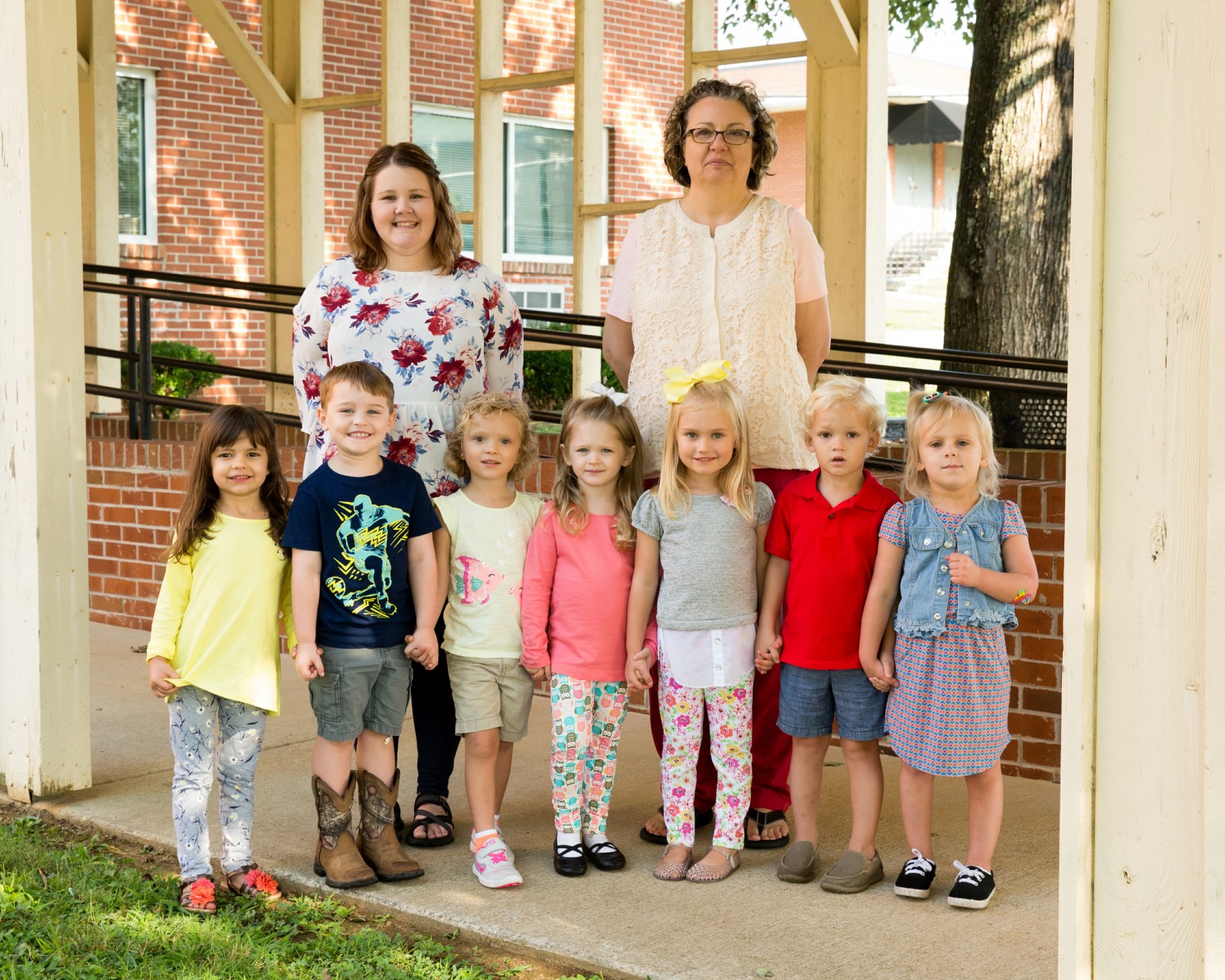 At Foundations at First, we have the only Montessori based part-time PreK program in the area. In our Christian Environment we are excited about offering the kids hands on learning, music and movement, and chapel. Our teachers and assistants all have a wonderful background working with kids and are all trained in the UMC Safe Sanctuaries policies. We also do three field trips each year and lots of outdoor play. We would love to have your child in our program! Please read some of the news letters below to find out more about our programs and please call with any questions.

2017-2018 School Year Newsletters
2016-2017 School Year Newsletters