2, 3, and 4 year olds - Tuesday, Wednesday & Thursday Mornings

Looking for a part-time environment for your child to learn pre-school skills and concepts?
A place where they have the opportunity to socialize and build friendships with children their age?
For More Information Call (706) 638-2057 or Fill Out The Form Below

To Request Registration Packet
Fill Out Form Below:
(Your child is not registered until paperwork is turned into director).

Why we came back to Foundations At First
 for Pre-K for our son, Instead of a public school Pre-K program.
"The reason we came back for Pre K is because we liked how much he was learning and was able to have one on one time with the teachers because of the small number of students. He's also very shy and we felt like he needed a smaller classroom to get ready for public school. We wanted to give him a chance to be ahead of other kids his age and not be the child that was left behind. If Foundations At First offered a k-12 program I would keep him in."
— K. Rape
If you feel your child might not be ready for an 8 hour, 5 day a week program you may want to consider returning to Foundations At First for your child's PreK year. He/she will learned everything needed to be prepared for Kindergarten with another year of maturity and growth. An investment in a great foundation for your child's future education is worth every penny.
Space
A School That Allows Prayer & The Bible In The Classroom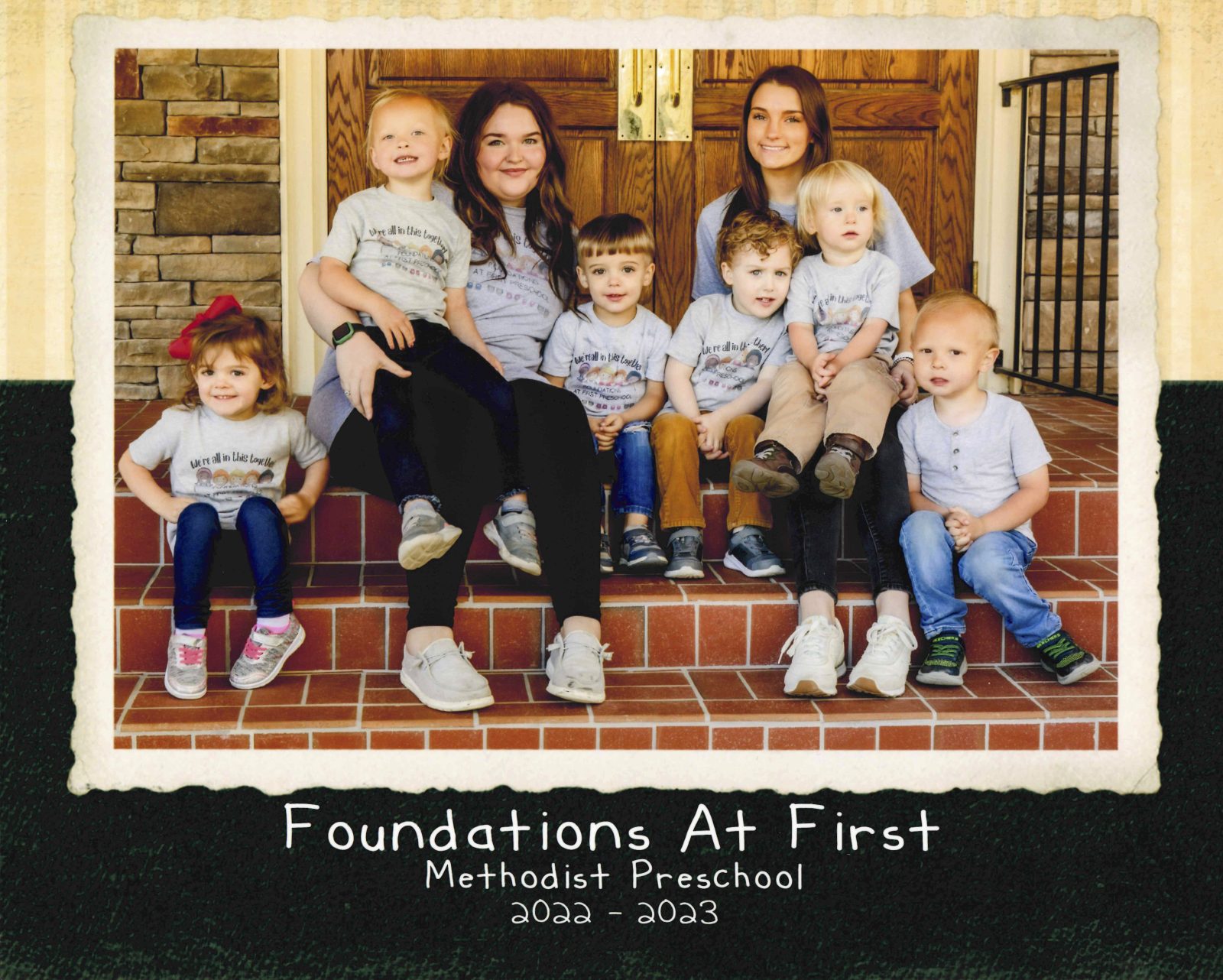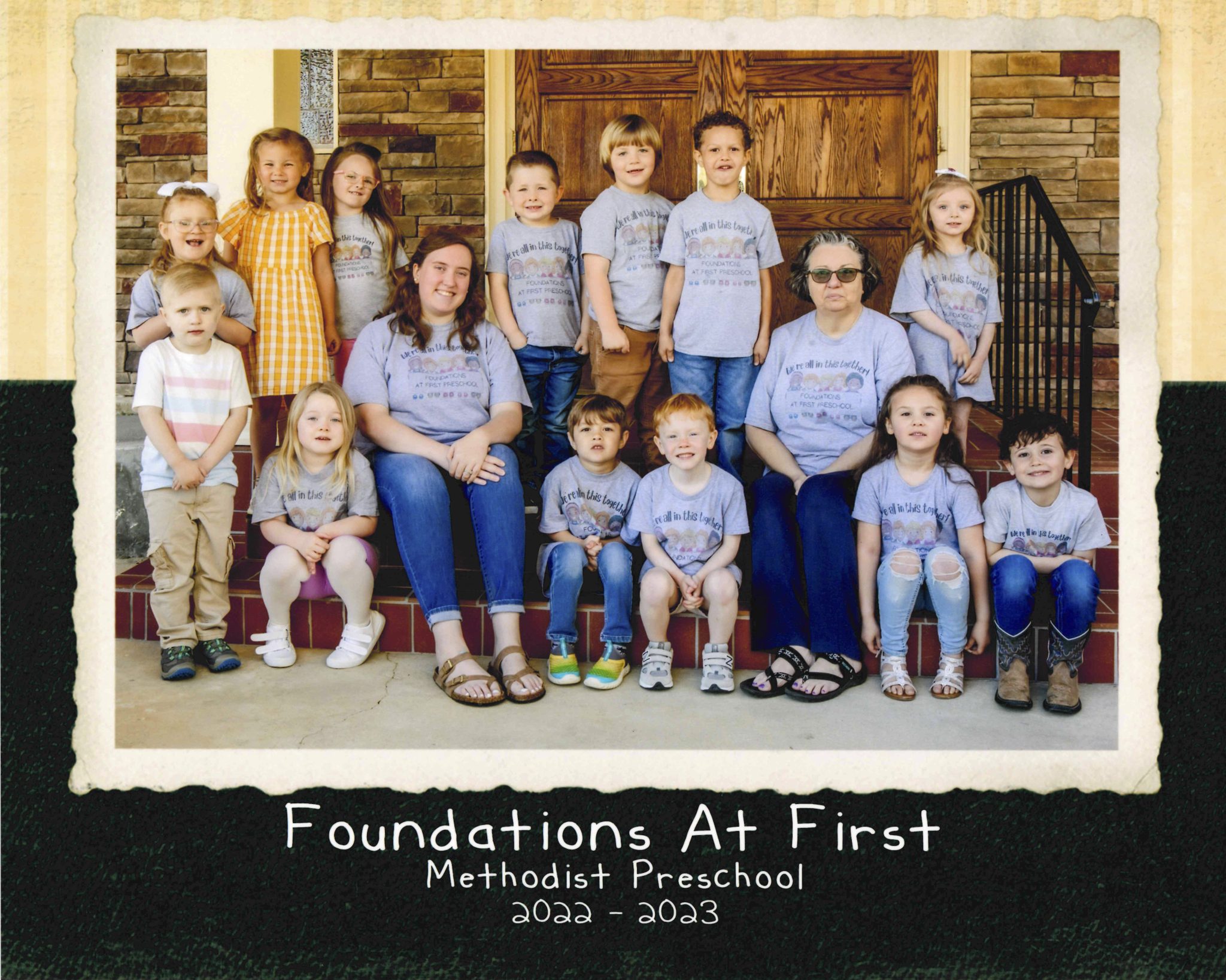 Testimonials From Parents and Grandparents
"I loved that Hudson is able to learn more about Jesus. He will not get that in a public school setting. His salvation is the most important thing in this world. I loved that the school is smaller so more one-on-one time can be incorporated, and more personalized feedback to give us on how to help our child. With the smaller class, you are able to make the lesson plans meet the individual needs of the students. Hudson has grown into a person who questions things when new content is put in front of him. When he questions things, it lets me know that he is interested and has a love for knowledge. I feel that the content that is taught is relevant and age appropriate. The instructors are knowledgeable of the content and have creative ways to engage students in the comprehension of material." -- Ashley Brooks
"I enjoyed the small classroom size. I thought she would do better waiting another year until she went 5 days a week for all day. I enjoy the biblical aspect of the teaching. I enjoyed her getting to stay with friends she already knew from last year and being in the same building she was already familiar with." -- Ginger Rhudy
"I would recommend this school because of the small class sizes, which allow for more one on one time. I also like that the days are shorter than most other preK programs." -- Macey Harris
"I love the one on one time that each child gets with the teacher and I love the Christian values that the teachers can freely express. It's always an uplifting environment there.  I also liked the hours for Foundations At First Pre-K verses the all day schedule at public schools. She had never stayed at daycare and we felt it would have been too much for a 4 year old. We're amazed every week how many new things she is introduced to. And she loves to share what she's learned with us." -- Joan White
"I heard great things in the community about Foundations At First and it was all true! I like that it is a half-day program. The kids learn at a comfortable pace. I can tell that my child has learned so much since she has been enrolled and is always excited to tell me about her day." -- Brittany Rhodes
"There are many aspects of Foundations at First that we love. We love that it is a part-time program yet our daughter is still taught everything she needs to know before kindergarten. We love that the teacher to student ratio is so low. This means that our daughter gets more individualized attention that just isn't possible in public Pre-K. We also love that it is a Montessori based program which encourages child- centered education. They also have weekly chapel time at Foundations and our daughter comes home many times singing songs about the Bible which is just precious. We love that the Bible is taught in this school. Foundations at First is a wonderful part-time Montessori based Pre-K and we are so thankful for it and the amazing, loving teachers as well." -- Ally Rogers
"What we love about Foundations At First... A smaller teacher to student ratio.  Christian based foundation.  Weekly updates on our child. Weekly bible lessons. That it's easy to access, interact with and talk to the teachers. Convenient parking. That it's close to home. Prayers in school. Feels safer than having to sign my kid into class and out of class. Locked doors & Security."     K. Burnette
FOUNDATIONS AT FIRST IS A CHRISTIAN PRESCHOOL THAT PROVIDES HANDS- ON LEARNING THROUGH PLAY, WEEKLY CHAPEL, AND BIBLE STORIES. OUR PART-TIME SCHEDULE IS GREAT FOR THOSE NEEDING TO GRADUALLY ENTER THEIR EDUCATIONAL ADVENTURE. THE CHILDREN ATTEND THREE DAYS A WEEK, FROM 8:30-NOON. OUR CASS SIZES ARE VERY SMALL WITH A RATIO OF OF NO MORE THAN 12 STUDENTS PER 2 ADULTS. OUR SCHOOL IS A SAFE PLACE AS ALL OUR TEACHERS HAVE PASSED BACKGROUND CHECKS, AND HAVE CURRENT FIRST AID/ CPR TRAINING. THE BUILDING IS SECURELY LOCKED AND WE REGULARLY PRACTICE FIRE, WEATHER AND INTRUDER DRILLS.
OUR CURRICULUM COVERS ALL THE GEORGIA STATE STANDARDS FOR PRESCHOOL AND PRE-K. OUR PRE-K CLASS ACTIVITIES ARE BASED ON MONTESSORI THEORY AND TEACHING METHODS. WE WOULD LOVE TO HAVE YOUR CHILD IN OUR PROGRAM!
space
Gail Marks is the Director of Foundations at First and the lead teacher of our Pre-k classroom. She has been at Foundations at First since 2016 and has been teaching for many years, including the years she spent homeschooling her three children. Because Gail is a Certified Montessori Educator, she uses lots of Montessori methods and theory in her classes. When not teaching Gail loves to read, craft, and spend time with her 8 grandchildren and 2 great grand children, or tutoring local elementary kids. She loves teaching and seeing children's eyes light up when they make a wonderful discovery!
space
Amanda Watson is the Lead Teacher in our Preschool 3 class. Amanda loves all things girly like shopping & decorating and hosting. Amanda was assistant teacher in our three year olds class for three years and is now lead teacher in that class. Before coming to Foundations at First Amanda worked in a childcare setting, then took a break to have her own family. Her daughter attended our school from age two until kindergarten and now has a son attending our school.
space
Zoe Haggard is lead teacher in our 2 year old class. She is a graduate of LaFayette High School and attends Antioch Baptist Church. Zoe's favorite hobby is playing soccer and she is often found on soccer field. She is currently going to school to earn a degree in Early Childhood Education. Zoe has worked for the LaFayette Recreation Department at the summer day camp for several years, before joining us in August of 2022. Zoe has a heart for kids and is willing to do everything she possibly can to make your child's pre-school experience the best it can be!
Spacer
Alison Hamilton is the Assistant Teacher in our Preschool 4's class. She has worked in the children's program in her church off and on for over 10 years. She has two year old twins (boy/girl) that are her everything. They also attend our school. She came to us as assistant teacher in the three year olds class and has since moved to assistant teacher in the PreK class. She loves helping teach and watching preschoolers grow!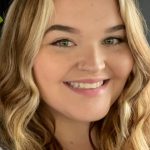 Spacer
Arial Lively is the Assistant Teacher in our 3 year olds class. Arial loves to decorate and is very creative. Before coming to Foundations at First Arial worked in childcare for three years. After taking a break to have her own child, she came to us in 2022 as assistant in the two year olds class and has now taken the position of assistant in the 3s class. .Arial loves helping littles learn new things.
space
Crystal Domsic has worked with children in church settings for several years. Crystal is originally from Michigan and is also very active in martial arts. Crystal has her degree in Early Childhood Education. After taking a few years to homeschool her four children, she has taken the role of assistant teacher in the two year olds class and currently has one of her children attending our Pre K class.